The ULP S2 Spectra USB Sensor Data Sheet tests a wide range of LED intensities, and any color in the visual spectrum, plus white, providing a linear response with a serial digital output via a PC.
It's unique streaming technology provides LED color wavelength (in tenths of nanometers) and an intensity output, which is displayed/printed out, rapidly and simultaneously, on a PC. The Universal LightProbe S2 Spectra USB Sensor utilizes Tera Term communications software (included) and can also be obtained using LabView (utilizing VISA technology).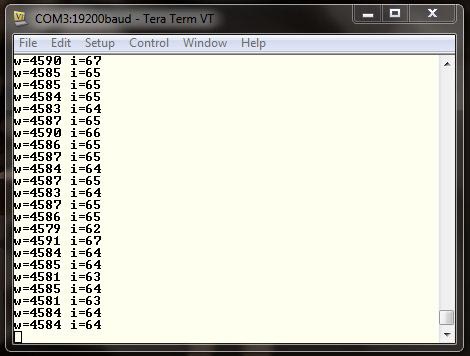 Typical Color and Intensity Response Displayed in TeraTerm
For installation instructions or updated drivers, please contact us.